Moleanos Fine limestone project: Hilton Hotel at Schiphol
The Hilton Schiphol Hotel has already become an iconic building located at the Schiphol airport, in Amsterdam – The Netherlands. Its unique design and style has immediately created an impact as one of the reference hotel buildings in The Netherlands. This landmark project involved the supply of over 5.000m2 of Moleanos Fine limestone tiles from Portugal to cover main flooring areas, staircases and some wall coverings.
The final result was a fantastic hotel project, where the light beige limestone integrates in perfection with the modern architecture and interior design. To read the complete article, visit Moleanos.com
Moleanos Fine interior flooring supply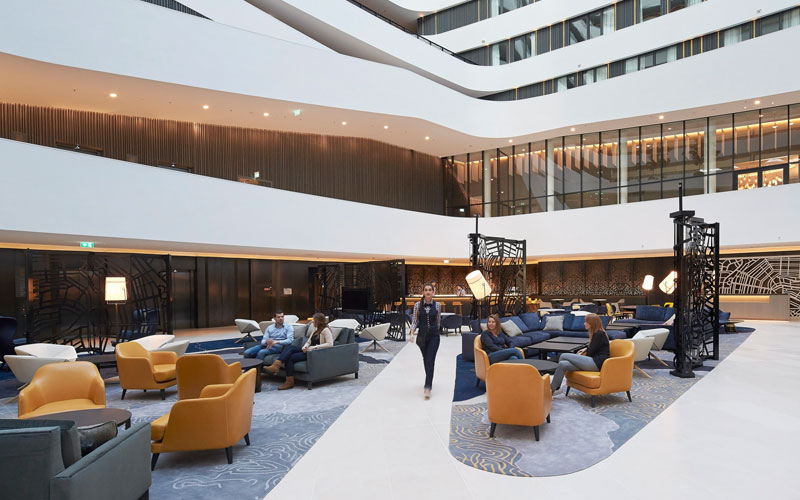 We use cookies to ensure that we give you the best experience on our website. If you continue, we will assume that you agree to our cookies policy.
Find out more.