In general, limestones are the most indicated type of natural stone to be used on cladding projects, mainly because they present a versatile structure in terms of uniformity, hardness and appearance. Here's our top five limestone selection for exterior cladding in 2016 based on demand, popularity and availability.
In the natural stone industry, limestones are commonly known as the one for all type of stone since it can be used in basically all sorts of projects without restrictions. However, cladding is probably the most popular application for limestones due to several aspects, which mostly revolve around its technical properties and aesthetical features. With a rich and complex structure, limestones present a quite uniform background with medium to thin grain and soft tonalities, such as white, light beige and greys. For instance, limestones also present a considerable hardness and a very versatile structure capable of accepting a wide range of finishings. When it comes to cladding projects, finishing options and existing colours are two of the main selection points. Therefore, the rising of limestones as a popular cladding material has been growing on both availability and demand during the last few decades. Below, we present our top five limestone choices for this year.
1. Moleanos Fine
The Moleanos Fine is our top election for cladding projects in 2016, mostly due to its sublime properties, which have partially contributed to the rise of this limestone in the international market. This is a fairly hard limestone with an extremely versatile structure, thin grain and a light beige colour. Apart from being used on many different types of applications, such as stonework and masonry, the Moleanos Fine is largely preferred on cladding projects since it presents essential features required for a successful project of this kind. The Moleanos Fine is currently one of the most popular and demanded Portuguese limestones across our network.
2. Jura Beige
With an incredible popularity and demand, the Jura Beige is definitely on the very top of our list. This beige limestone from Germany is characterized by its irregular background and strong signs of fossils. It presents a thin to medium grain, along with a quite solid hardness and a very high versatility that can definitely accept a wide range of finishings. Additionally, this limestone can easily adapt to different climates, which is clearly a valued quality for cladding projects in general. Moreover, the Jura Beige has a very intense natural brightness, therefore its usage is more frequent on two distinct applications: flooring and cladding.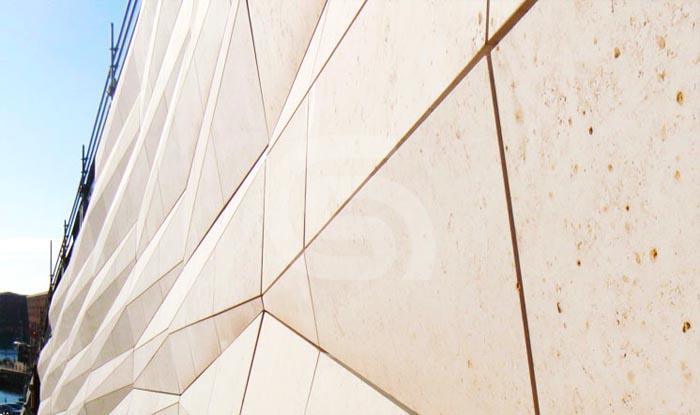 3. Capri
Known for its incredible uniform and white features, the Capri limestone has made it to our top five list for being a notable reference from Spain, with a considerable popularity and demand on the international market. The Capri limestone is one of the most prominent white limestones in our network and it has been used in numerous cladding projects all over the world. This stone presents a medium grain with a very light beige/whithist colour and a very uniform background that can contain some small disperses spots. Unlike the previous two selections, the Capri limestone reveals to be slighter shorter on reserves.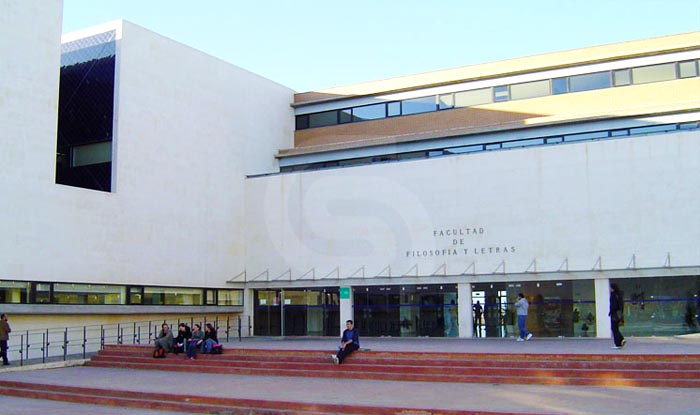 4. Limra
Despite being one of the most uniform white limestones available in the international market, the Limra limestone is still working towards a well-established positioning in terms of popularity and demand. This Turkish limestone presents a large availability and is highly suitable for cladding projects, mostly due to its flawless background, which contains a very thin grain and a very clean white colour with barely any spots. Also, it has a considerable hardness and it accepts several different finishing types. Apart from cladding settings, the Limra limestone is often used in diverse masonry and stonework applications.
5. Moca Creme
The Moca Creme limestone is considered to be the most popular and on-demand limestone from Portugal and is presently seen as a reference natural stone among architects and interior decorators from all over the world. This limestone is particularly popular for exterior cladding, counting with numerous reference projects built and decorated with the material. However, the Moca Creme has limited constraints and the supply can't always satisfy the demand. This beige coloured limestone is characterized by its parallel veinage, medium grain and uniform background, which forms a very unique and peculiar appearance.
And that's our top limestone selection for exterior cladding this year, which evidences a major popularity among high versatility and light coloured limestones. Do you agree with our list?