Moca Cream project: Private villa in Moscow
Supply of a high-end private villa on the outskirts of Moscow – Russia. The project involved the supply of about 2.500m2 of Moca Cream limestone from Portugal to be used on the exterior cladding of the villa. In addition, it involved the supply of about 800m2 of exterior paving for the pathways and staircases surrounding the villa with Ataija Beige limestone from Portugal. In terms of interiors, Portuguese marble Pele de Tigre was used on all the bathrooms of the villa with a book-match effect.
The final result was a fantastic private project, where the beige limestone combined in great harmony with both the wood and the green surroundings of the villa.
Moca Cream limestone cladding
Moca Cream limestone cladding at night
View of exterior cladding and garden paving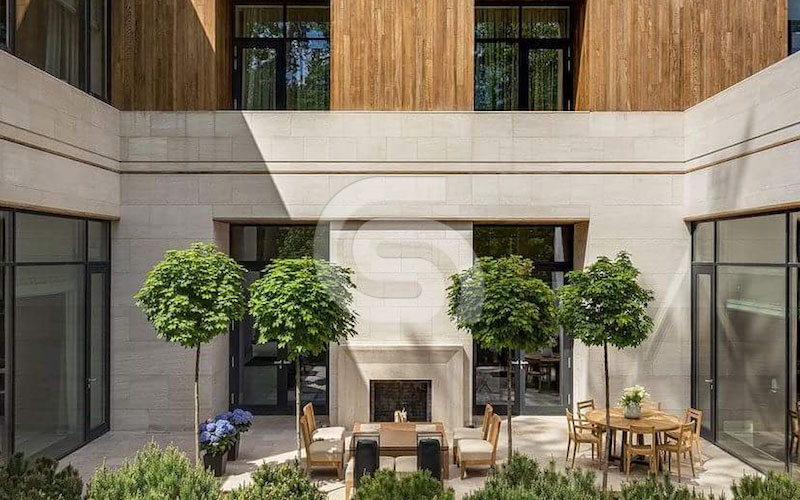 We use cookies to ensure that we give you the best experience on our website. If you continue, we will assume that you agree to our cookies policy.
Find out more.