The Nation Towers is a project that is composed by two skyscrapers that are located in the corniche area of Abu Dhabi. The project was just finished in 2012 and includes apartments, offices, a shopping mall and a hotel. It has a total of about 280.000 square meters of usable space. Both buildings are connected by a skybridge at a height of over 200 meters, which makes this the highest skybridge in the world.
The Nation Towers quickly became a symbol of Abu Dhabi and is today a well-known in the Kingdom. In addition, the company responsible for the design of the buildings won a design award.
For our company, the project involved the supply of grey limestone from Portugal for the exterior façade/cladding that is located at the main entrance of the buildings, visible from the main square.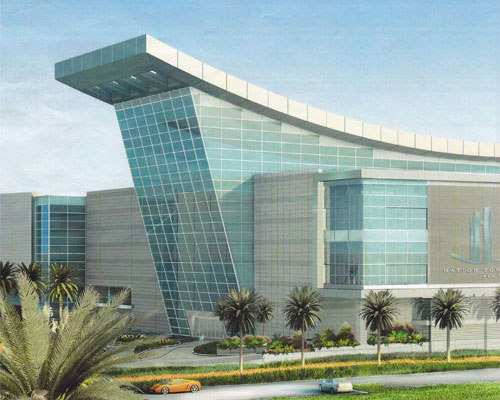 The Stone
The stone supplied for this project is called Gris Pardo and is a grey coloured limestone from Portugal. The project involved the supply of nearly 2.500 square meters of 50mm stone panels to be applied on the main cladding of the buildings, located at the main entrance. The stone panels supplied were simply honed and straight, with no special finishing or details. The Gris Pardo colour uniformity allowed a perfect result visually, where the grey colour integrates in perfection with the surrounding colours and environment, giving the whole building a certain class and style.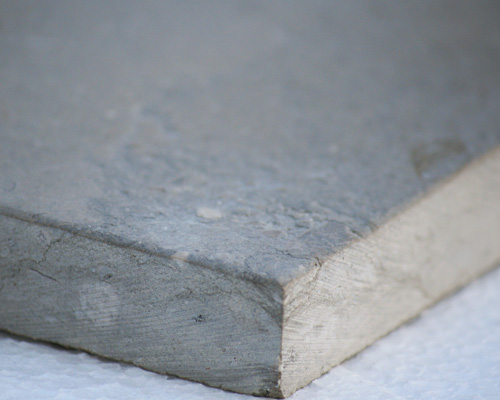 For more information about this project, visit: