The Lagos Blue limestone (originally known as Azul Valverde) has been a major grey colored limestone in the US market. For several years that has enjoyed great demand in the US for all sorts of applications, both interior and exterior. Here are some great alternatives.

Things have changed and despite the continuous demand for grey colored limestones on the US, the Lagos Blue did not manage to keep up with the demand. This was largely due to serious problems at the quarry / extraction level, where the small dimension and shallow depth of quarries limited supply. In addition, the quality and uniformity of this limestone has been deteriorating and today it is very complicated to guarantee a regular supply of more than one container.
So the question we have to raise is: which alternatives to the Lagos Blue limestone? We present you several options below:
Gris Pardo
Dark grey colored limestone, with medium grain and some signs of fossils. This limestone presents a very uniform grey colour and is a great choice for interior decoration applications and flooring. The Gris Pardo is a limestone with increasing demand on the international market, mainly due to its beautiful color and uniformity.
Gris Perlato
This is a Portuguese limestone, extracted in the same quarries as the Gris Pardo. It presents a dark grey colour, with some brownish / yellowish coloured areas. But it is mostly characterized by its unique appearance, due to the abundant amount of rounded fossils. The Gris Perlato is quite a hard limestone, being used on both interior and exterior applications.
Jura Grey
Grey coloured limestone, with medium grain and with strong signs of fossils with darker colour. The Jura Grey is a reference grey colored limestone from Germany, with considerable hardness. Due to its hardness and compact structure, this limestone has very versatile applications, being found pretty much on any type of application.
Gris Europa
Dark grey colored limestone, characterized by lighter and darker shaded areas and uniform background. The Gris Europa is a great grey colored limestone, due to its beautiful color, looks and considerable hardness. This is a limestone extracted in Ireland, with very large demand. This is an excellent limestone for decoration and small project applications.
Moleanos Blue
Light Grey / Bluish colored limestone, presenting medium grain and some occasional signs of fossils. This is one of the most popular limestones from Portugal, with an incredible demand all over the world. The Moleanos Blue is extracted in the same quarries as the Moleanos Classic beige color, but presenting a marginal proportion of the overall extraction. It is a preferential limestone for interior and exterior flooring applications, as well as cladding.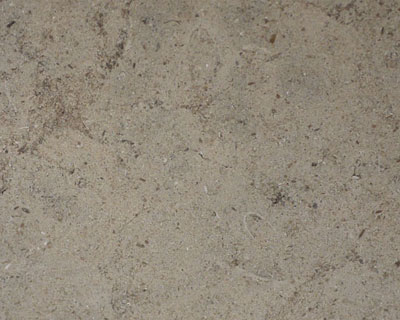 Transylvania Silver
Grey limestone from Romania that presents subtle grey tones, scattered with very little fossils of similar hues, contrasted by long, darker veins. It presents a fairly uniform background and limited variations of tone. This is an exciting new grey limestone, which is an ideal choice for garden applications and interior decoration applications such as flooring, but also bath design, coverings.
For more information, visit:
– GlobalStonePortal
– GlobalStoneSupplier