Reference Project: Samsung Building in South Korea
We continue here with our series of articles about reference projects done with natural stone. This time we would like to introduce the beautiful project recently finished in South Korea – the Samsung Building. This project involved the supply of beige Moleanos limestone from Portugal.

The stone supplied for the Samsung Building was used for exterior and interior flooring and diverse coverings. The Moleanos limestone supplied was one of the finest quality and with a high level of selection. The final result is a beautiful project, with a uniform beige colour that blends naturally with the decorative elements chosen by the architect. The overall result unveils a great harmony between outdoor and indoor environments, in which natural lightning seems to take over the entire space.
To find out more about this limestone, you can visit Moleanos.com . And below you can find the pictures of this amazing project.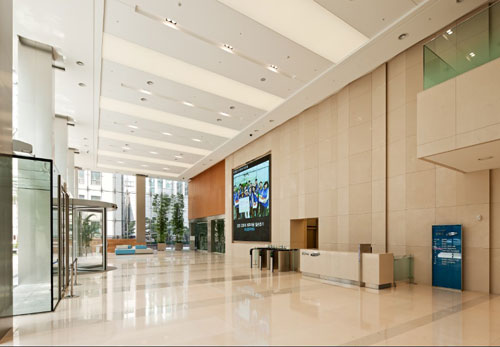 We use cookies to ensure that we give you the best experience on our website. If you continue, we will assume that you agree to our cookies policy.
Find out more.