We introduce here our new section of our portal with natural stone stock opportunities. These are good selection material at competitive prices. Today, we present a stock of Travertine Classic tiles from Turkey.
Up to 5.000m2 of stock available of top selection white marble tiles from Portugal. The material is called Estremoz White, and this is a white marble with consistent white background and beautiful delicate vein. The stock has 60x60x2cm tiles and 60x30x2cm tiles, all polished.
Material is selected, packed in export wooden crates and ready to export.
Material: Estremoz White
Color: white
Offer: 5.000m2 of both 60x60x2cm and 60x30x2cm
Price: 25.00€ / m2 for 60x30x2cm and 35.00€ / m2 for 60x60x2cm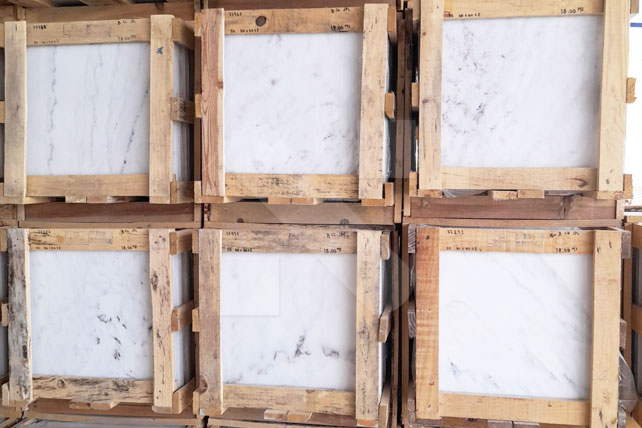 If you would like to know more information about this stock opportunity, contact us:
– Email: info@globalstoneportal.com
– Tel / Whatsapp: +351967814650