The Qatar Embassy building in Brussels (Belgium) is a high-profile contemporary project that was almost entirely supplied with Moca Cream limestone from Portugal. The limestone was used extensively on cladding, flooring, coverings, staircases. 
Designed by the renowned Belgian architect Jaspers-Eyes Architects, the Qatar Embassy project in Brussels is an impressive building extensively covered with Portuguese limestone Moca Cream. The stone was used on all the exterior cladding applications, as well as interior flooring, wall coverings, staircases, columns and more. The idea of the project was to cover it entirely with this stone, which has become a very popular type of stone in Qatar. After its completion in 2014, the project was awarded with the FEBE Outstanding Precast Award.
This project is a great example of how the beautiful parallel vein and colour of the Moca Cream can be used on such diverse applications within the same project.
To find out more about the Moca Cream limestone, please visit MocaCream.com or PortugaLimestones.com
Moca Cream limestone cladding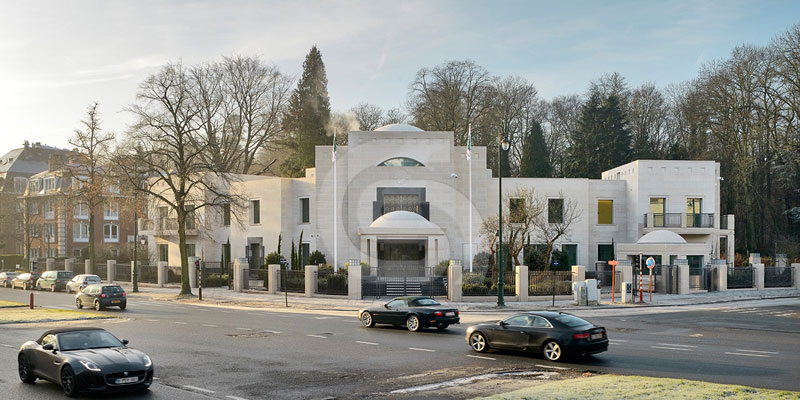 Moca Cream limestone main cladding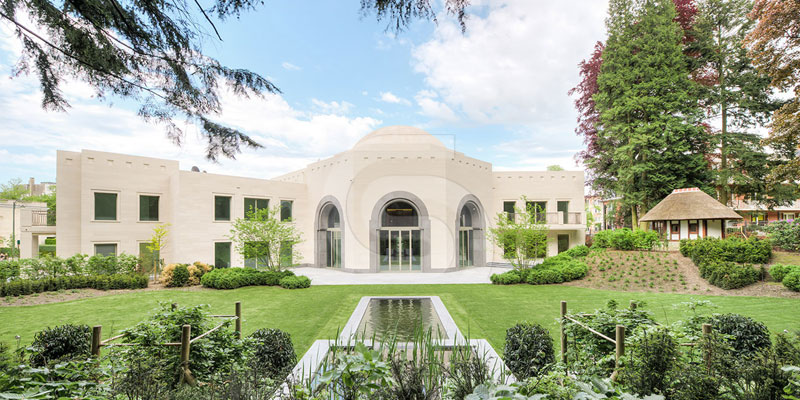 Moca Cream limestone cladding side view
Moca Cream limestone stonework
Moca Cream limestone coverings, columns, flooring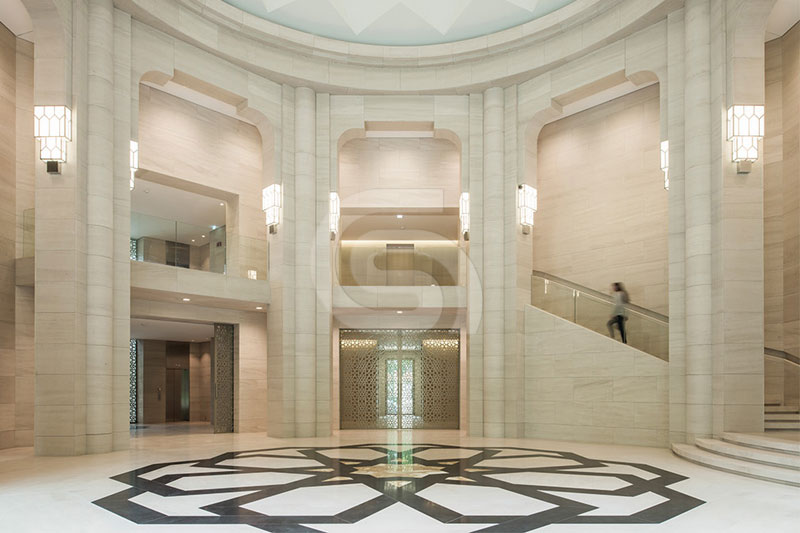 Moca Cream limestone flooring, coverings
Moca Cream limestone staircases, wall coverings